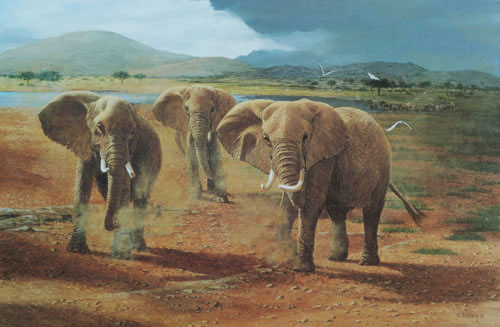 "There's a lot more to life than just what we're doing for ourselves in our own little corner of the earth. We need to be stewards more of the time.

Hopefully through my paintings I can give to others some of what nature gives to me, to help us all address our responsibilities to our natural world.

It'll rise or fall depending on whether we care enough to preserve it - it is at our mercy."
C. Lacey Artworks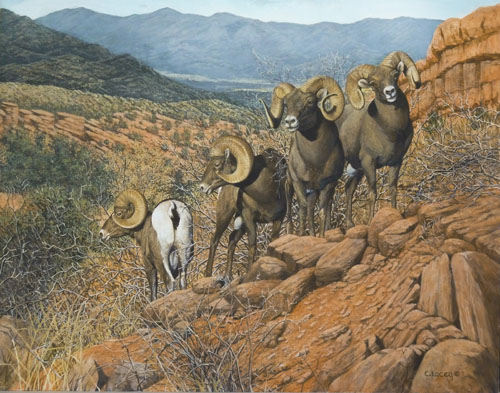 Wildlife Art Studio of New Mexico
Made in the Shade

9" X 12"
Down from the Mountain 24" X 30"
Like Mother Like Daughter 14" X 24"
Originals are available at listed prices and Limited Edition Prints are available for ALL images. For all inquiries and additional information please contact us at art@claceyartworks.com
Thank You.
Original $1,200
Original $2,690
Original $5,760
Out of My Way 12" X 17 1/2"
Original $1,680